The world is undergoing disruption, and businesses are experiencing risk that has not been seen in generations. While some companies are freezing and failing, others are embarking on the journey to innovate, advance, and even thrive. The only differentiating factor is resilience.
The prime objective of an organization's leadership team is to deliver solutions that align with the needs of its customers. Leaders are now recognizing the need for optimal product or service delivery as it is changing the future and creating the need for innovation. However, this focus on innovation without considering resilience can raise issues like supplier points of failure, non-sustainable practices, or even communication lapses. The ongoing pandemic, along with the rising geopolitical tensions, is teaching countless organizations this painful lesson.
Today the world is changing, and so are the risks. Due to the adverse situations created by the COVID-19 pandemic, organizations are now reimagining both the workforce and work design to be resilient. They are sensing the need to respond to change repeatedly and on a scale.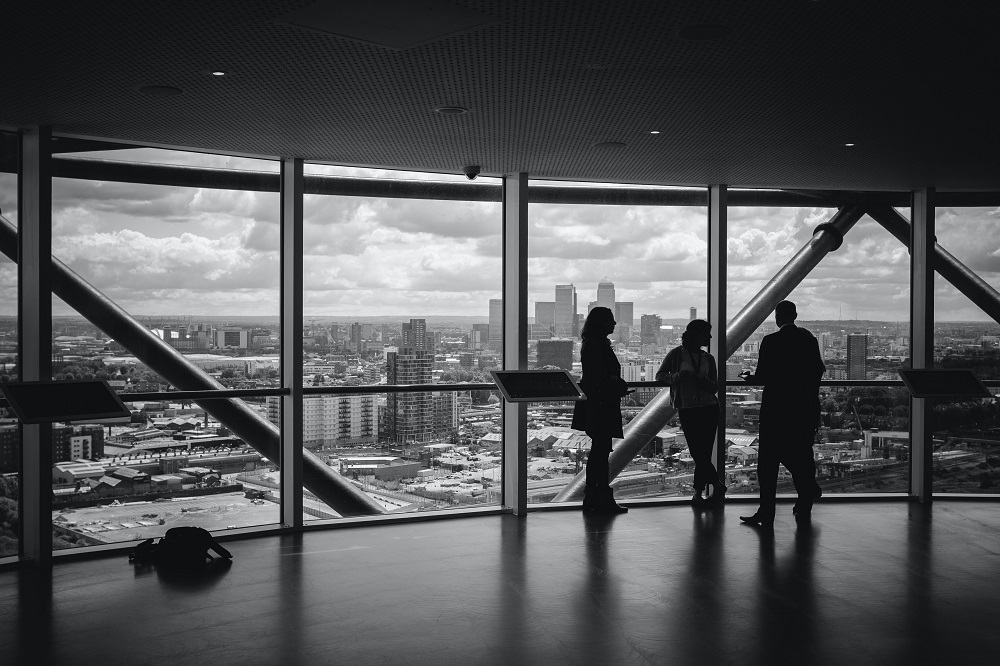 With business strategies evolving, organizations will be required to take deliberate action to prioritize resilience and not just focus on efficiency, to succeed in and fulfill their strategic ambitions.
Read more: Sustainability Tech Innovations that will power 2022
Identify Single Points of Failure
Identifying and addressing single points of failure is a vital step to balancing innovation opportunities with resilience. It is equally important to determine the organization's alternatives for inputs, suppliers, and geographic sources in case a crisis or disruption occurs. Organizations should be able to identify their allies as well as their substitution in the research and development process to ensure innovation is resilient.

Employ Sustainable Tactics
Research & development and product management organizations need to innovate in a sustainable manner. Failing to innovate sustainably can lead organizations on the path of unnecessary disruption, failure, higher costs, and poor customer experience.
One common innovation mistake that organizations make is linked to communication between key team members. Business continuity and resilience professionals often fail to engage with the organization's research and development and product management teams. This lack of communication and engagement can directly give rise to imbalanced financial optimization and customer experience. Instead, organizations should work towards incorporating resilience at the initial stages in the product or service development process as necessary.
The Shift from Efficiency to Resilience
Before the pandemic, organizations were really focused on efficiency. This indicates that many organizations were trying to drive growth by creating transparent processes. While that worked well for many organizations, it did not work for others. During this time of unprecedented change, this efficiency became more fragile, making organizations vulnerable to dealing with change. However, organizations are now advancing on the path toward resilience instead of moving toward efficiency.
Through the pandemic, organizations have been able to respond with a lot of speed and incorporate the changing elements for smooth functioning, but with situations changing, they are now sensing and responding repeatedly. Organizations are focusing on making sure that they have their resources, talent, and operations designed and deployed to perceive and respond to these continuous changes.

Organizations in pre-pandemic work and pre-resilience times were more focused on improving efficiency. But today, with the changing dynamics, they are looking at an alternative workforce that is driven by resilience. Many organizations are switching to a more dynamic point of view. They are now moving to explore elements to maximize productivity and engagement.
The new operating model for the 21st century should be underpinned by innovative ways of working that enable remote employees as well as distributed teams to work effectively and seamlessly and deliver outcomes.
The elasticity of the organization as an entity depends on these agile methods of working, backed by digital technologies that are embedded across the organizational framework. And that is what's really important. Organizations need to set up their operations for sustained resilience and success in the long haul.
Read more: Blockchain Gamification and the Emergence of Innovative Business Models
Implications of Resilience for Businesses
Today's era of innovation demands resiliency. The traditional operating model employed by organizations is more focused on optimizing and creating efficient processes and organizations. This approach has served companies as well as business environments to characterize their operations with relative stability and reliable distribution channels. It is time for businesses to embrace this paradigm shift and focus on cultivating a resilient toughness as well as the ability to endure different storms.
Recent events have exposed the weaknesses of this efficiency-first approach followed by organizations.
Global supply chains were shattered. The lack of operational buffers, including spare inventory or capacity, led to the creation of bottlenecks for critical business activities. Employee engagement and productivity increased across the pandemic. This new elevated risk environment has triggered severe disruptions, which are now becoming difficult for organizations to anticipate. Organizations with more flexibility and elasticity in their procedures do have a competitive advantage. Consequently, the new elevated risk environment requires an operating model that is more focused on resiliency and agility.
Organizations need to identify and sacrifice some efficiency gains for greater resilience. However, greater resilience can come at the cost of reduced margins, elevated prices, or a combination of both. Indeed, organizations need to focus on different priorities to drive long-term value, as businesses, markets, and supply chain environments are continuously shifting and changing.
Takeaways
Risk volatility and the amplified effects of overlapping events have given rise to a need for a new approach to strategy and operations for businesses to thrive.

Enterprises are shifting from an efficiency-driven focus to establishing a balance between resiliency and efficiency.

For businesses to succeed in this new era of risk, they should adopt scenarios envisioning practical work methods backed by digital tools and technologies that can offer the right insight into the rising probabilities of different futures.
Read more: Data-Centricity: The New Roadmap to Driving Enterprises in a Changing World
Key To Resilient Innovation
The key to balancing innovation and resilience for an organization is to approach it in a way that involves a fallback plan, enabling the organization to revert to pre-innovation practices. It is vital to consider sustainable suppliers and sources when selecting the input for the products or services. The key to introducing value in an organization is through innovation along with business resiliency. Being resilient implies focusing on avoiding disruptions to organizational productivity and establishing fast-acting recovery strategies to respond to any crisis.
To effectively transform the organization with this learning in hand, there are two actions to move in the right direction.
Identify and address the single points of failure and vulnerabilities and prioritize them depending on the issues and exposures.
Future-proof the framework by considering resilience at an early stage when applying innovation to enhance capability.
With more and more economies beginning to recover from the COVID-19 crisis, it is time for organizations to engage in these issues, support their management teams, and ensure that the organization remains resilient and competitive through.
Hence it is significant for organizations to double down on innovation to focus on possibilities for competitive differentiation. What organizations can do instead is to move from 'no' to 'go.' Organizations need to move the bar on what requires approval for them to place 'yes' in appropriate intervals. It is important to allow organizations to evolve and improve and apply resilience concepts at the initial stages of the research and development process.
With organizations moving back to normal workflows, there is a lot of risk of losing ground. The key is to recognize the complex nature and fragility of global supply chains and integrate a balance with sustainability. It is equally important that organizations incorporate the key friction points and design workflow accordingly to build the required sustained resilience to get us through the crisis.
With a presence in New York, San Francisco, Austin, Seattle, Toronto, London, Zurich, Pune, Bengaluru, and Hyderabad, SG Analytics, a pioneer in Research and Analytics, offers tailor-made services to enterprises worldwide.
A leader in Market Research services, SG Analytics enables organizations to achieve actionable insights into products, technology, customers, competition, and the marketplace to make insight-driven decisions. Contact us today if you are an enterprise looking to make critical data-driven decisions to prompt accelerated growth and breakthrough performance.