The sustainability space is a hub for technological advancements.
The rising global eco-consciousness and increased awareness of consumers are pushing enterprises to build sustainable innovations that support ecological conservation. As a result, environmentalists, engineers, and scientists are concentrating on utilizing sustainable tech to minimize energy-related greenhouse emissions. Consumers today are becoming more eco-conscious, compelling corporations to explore ways to innovate in sustainable tech.
Organizations are employing means to change the way they interact with audiences. With a greater push for sustainable products and technologies, the world has reached a critical point with concerns about climate change. Innovators and enterprises are stepping up to build a greener future.
During the 2021 Asia-Pacific Climate Week (APCW), the United Nations Economic and Social Commission for Asia and the Pacific (UNESCAP) set forth the goal of establishing a net-zero emission goal by 2050. Countries are adopting green technology and infrastructure to accomplish this objective.
Here are some top incredible examples of sustainable innovation that will change the world and pave the way to build a more sustainable way of living.
Read more: Tech Forecast for 2022: Trends That Will Shape the Technology Landscape
Top Sustainable Innovations that will power 2022
Biodegradable Food Packaging
The world is estimated to produce about 300 million tons of plastic waste every year. This is nearly equivalent to the weight of the human population. Nearly 50% of the produced plastic is used once and thrown away.
While single-use plastic is a recipe for disaster for mother earth and the environment, the food and beverage industry are a major perpetrator. As per the report published by Greenpeace Korea, about 78.1% of domestic plastic waste comes solely from food packaging used daily.
To avert the hazards of food packaging, startups are working towards designing and curating biodegradable food packaging that will help limit the use of single-use plastic.
A Boston-based start-up by the name of Mori has developed a plastic-like food wrap made from natural silk protein. Used in place of a thin plastic film or packaging, it helps to keep food fresh when it is shipped to stores. Being fully natural, unlike plastic, it is completely biodegradable. Nature-inspired protection for all kinds of foods produced from protein will help reduce the use of single-use plastic, and their all-natural protective covering will even help to double the product's shelf life.
Delivery Robots to help Reduce CO2 Emissions
Organizations are changing the way food is delivered to our doorsteps. An innovative solution provider, Kiwibot is transforming the way food is delivered by offering solutions that will considerably cut down on CO2 emissions.
If essential measures are not taken, it is projected that carbon emissions due to food delivery will rise by 32% by 2022, equating to around 6 million tons. Much like existing food delivery apps like DoorDash or UberEats, Kiwibot will enable consumers to order their food from listed restaurants in their local area. But instead of dispatching a delivery person, the food is delivered by a Kiwibot, an autonomous robot on wheels. To date, Kiwibot's 400 robots have completed over 150,000 deliveries, making it the number one robot delivery platform globally.
Electric Public Transportation
While Asia accounts for a high quantity of greenhouse gas emissions, its cities are bearing strides toward sustainability. Certain Asia Pacific regions are paving the path to emission-free public transportation systems by operating electric buses to support transit needs without worrying about tailpipe emissions.
Researchers are predicting that 704,000 vehicles will drive the electric bus market by 2027. Environmentalists are hoping for a transition and minimizing the region's dependence on oil and gas, thereby supporting the reduction of the greenhouse effect. Many cities are working on swapping their lighting systems with new light-emitting diode (LED) bulbs. These technological innovations will significantly help in improving energy efficiency, decreasing its reliance on emission-producing supplies.
Read more: ESG & Sustainability: Shaping the Future of Digitized Procurement Value Chain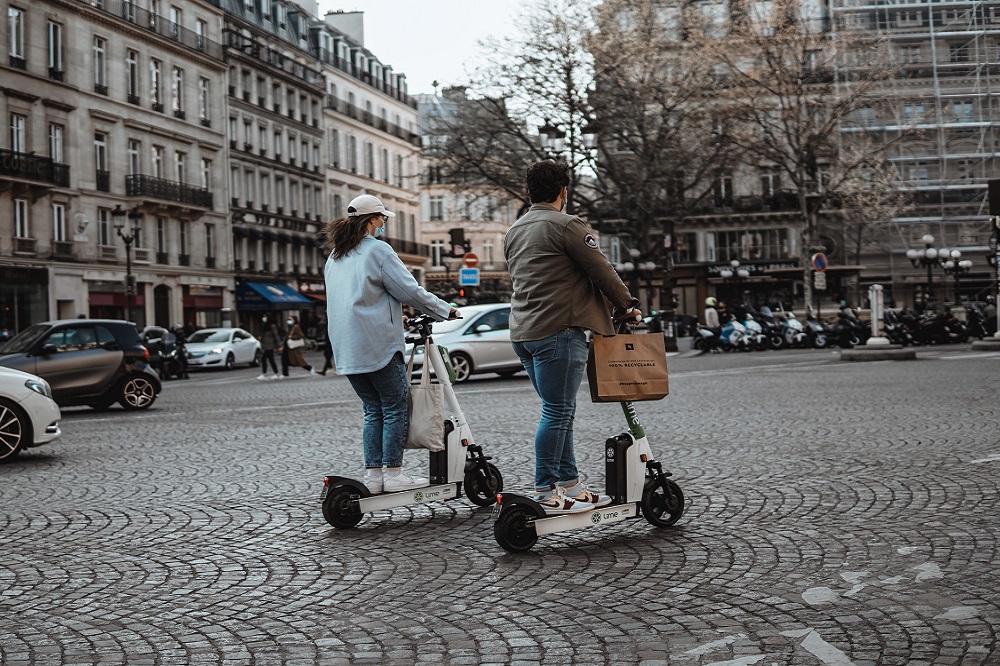 Sustainable City Planning
The earth is racing towards global warming at a fast pace. In just a few decades, the planet will eventually warm to levels it has not reached in at least 34 million years. This could lead to melting glaciers and floods more than ever before. This will likely cause significant changes in urban vicinities such as heatwaves, higher rents, and diminishing resources.
Many startups are now working towards transforming urban spaces into sustainable and affordable communities. By partnering with city organizations and corporations, they are creating new models for city planning that are built on a sustainable framework.
Sidewalk Labs is one such startup that comprises a multidisciplinary team of engineers, technicians, and city planners working towards designing technologies and spaces that are affordable as well as sustainable.
By using generative design services and leveraging the power of AI and machine learning, a framework can be built that will help city planners to design spaces that meet everyone's requirements, along with ensuring that the cityscapes can adapt to the changing times.
Lithium is the new form of oil. With the surge in electric vehicles (EVs), manufacturers are planning to make up for lost ground in terms of production delays from the pandemic. Every organization is now racing to secure the supplies of lithium batteries. With lithium prices soaring, there is an added limelight that is forcing lithium miners to clean up their acts and think from a sustainable perspective.
Investors and consumers today simply do not support unsustainable practices anymore. In this quest to build a more sustainable future, an electric car is just not enough. Technology at the forefront should help lithium step up its game.
The Asia Pacific Region is embracing electric fleet technology to enhance shipping and transportation sustainability. Countries including Thailand, Japan, and China have embarked on this sustainable journey and established a transition toward electric vehicles, especially in the realm of the commercial sector. Shipping companies are expressing their willingness to adapt to sustainable technological innovations like electric fleets to reduce their carbon footprint.
A sustainable tech advancement that will assist in reducing emissions is the carbon capture and storage (CCS) system. Installation of this technology at high-emission sites, including power plants or cement manufacturing facilities, will enable energy professionals to capture and separates carbon dioxide from other pollutants by placing them in transportation pipelines, vehicles, or ships.
The Benefits of Embracing Sustainable Tech
Individuals, organizations, and governments are adopting sustainable tech to be able to conserve local ecosystems and protect natural resources and biodiversity. These technological innovations are assisting in improving regional air quality and protecting health and well-being. These green technologies will become more affordable and accessible with more research and development, thus offering realistic long-term solutions.
Read more: Top Media & Entertainment Trends to Watch Out for in 2022
The Future of Sustainable Innovation
While 2021 was perceived as unpredictable, 2022 is being considered fleeting.
2022 is expected to accelerate sustainability trends in every sector. By employing a wide spectrum of techniques, organizations are working towards developing solutions to solve the most pressing societal sustainability disparities through collaborations with other enterprises, public health professionals, local governments, and technology partners. This cross-sector of intervention will help democratize technology and present means to rectify sustainability solutions for wide-scale industries.
With 2022 presenting new avenues, businesses are taking a fresh look at sustainability and where it is headed globally. With innovative tech driving the global discussions, sustainability will experience one of the greatest impacts in 2022. Now, the world is adopting some of the most interesting sustainable innovations to survive and save the planet.
When exploring the sustainability trends that will influence the tech landscape, organizations must bear in mind the ground formulated by 2022 – a breakthrough year for sustainability.
With a presence in New York, San Francisco, Austin, Seattle, Toronto, London, Zurich, Pune, Bangalore, and Hyderabad, SG Analytics, a pioneer in Research and Analytics, offers tailor-made services to enterprises worldwide.
A leader in ESG Consulting services, SG Analytics offers bespoke sustainability consulting services and research support for informed decision-making. Contact us today if you are in search of an efficient ESG integration and management solution provider to boost your sustainable performance.