War in Ukraine has caused a rise in gas and electricity prices, which a regulator has revealed. This energy bill is projected to contribute to rising inflation. The newest price cap, which is the most that gas suppliers can charge their consumers per unit of energy, was issued by the U.K. energy regulator. According to statistics, the average monthly UK bill per home in 2021 will be £63.70 (Glide).
After the post-Covid bounce collided with Russia's invasion of Ukraine, already-rising gas prices skyrocketed, creating a worldwide energy crisis that has been brewing for nearly a year. The candidates for the next prime minister of the United Kingdom have been asked numerous times what they would do to address the issue of rising energy costs for households, which has recently dominated the front pages of newspapers.
Consumers and businesses have been hit with an unprecedented increase in global energy costs, and the government is under great pressure to offer a bigger package of support to help them cope. However, it is impossible to seriously engage with solutions when the public and political conversation around UK energy bills frequently misrepresents basic facts about the extent and the origins of the situation.
As living costs continue to rise, so as the energy bills rise, pressure is being put on businesses and the government to raise salaries, which has prompted renewed worries about inflation. However, this is a very remote concern for working families, who are increasingly being compelled to cut back on essentials.
Why are UK Energy Bills Rising?
Prime Minister Liz Truss has frozen the price restriction on energy at £2,500 (Gov.UK) per year for the next two years.
As economies throughout the world have begun to recover from the coronavirus pandemic, the demand for energy has skyrocketed, driving up the price of oil and gas globally. This trend has been noticeable since last year. Costs for both natural gas and electricity are on the rise with the as a result of higher import prices. Most British families saw significant increases in their gas and electricity costs. The primary cause is the rising price of gas imports. Where do utility companies get their data, and why are residential energy costs rising so rapidly?
The cost of electricity must include a variety of expenses. Everything from the price of gas and electricity at the wholesale market to the expense of delivering it to customers' homes via pipes and wires, as well as the various governmental programmes designed to assist low-income customers and cut down on carbon emissions, all add up.
Natural gas prices have risen to all-time highs due to dwindling supplies, rising demand, and worries about a complete cutoff from Russia, contributing to inflation that has reduced consumers' purchasing power and increased the likelihood of a recession in Europe and the United Kingdom.
Britain relies on Russian gas supplies, but that share is quite tiny. Due to its lack of nuclear and renewable energy, the country relies heavily on gas as its primary source of energy. The country also can't store as much gas, so it has to make its gas purchases on the more volatile spot market. Gas prices are projected to rise throughout the winter for both commercial and private users. To continue cooking, local cafés and restaurants that rely on gas will face difficulties, Speed said; unless they switch to electric appliances, they will have to keep using gas.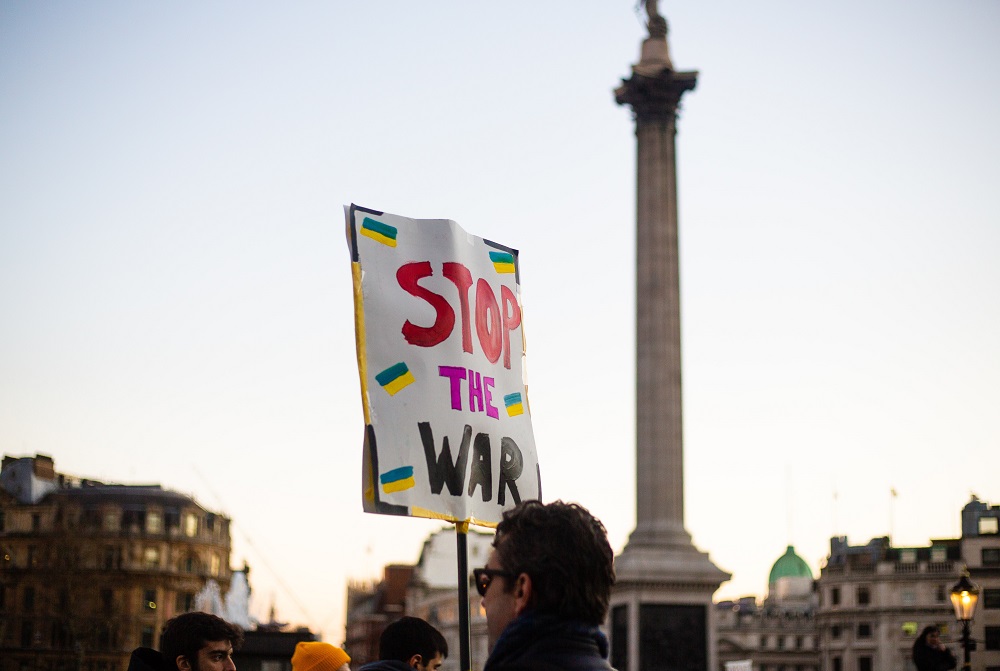 Government's Involvement in Rising Energy Prices
The rise in prices, as well as the question of how best to respond to them, have emerged as a central focus of political discussion in Britain and throughout Europe. However, politicians, consumer advocates, and energy executives now say that more forceful intervention is required to cushion households from the surge in energy costs.
Although the British government has offered a package that includes a particular amount per household to help residents with soaring bills, this is not enough, they say. In comparison to Germany and other European countries, Britain has a much lower reliance on gas imported from Russia. However, because of the way its energy market is structured, it is very sensitive to changes in the market price of natural gas. The dilemma caused by the rising cost of living that is affecting millions of households is going to become far more severe.
The present rise in wholesale energy costs in Europe has spurred governments to take actions to protect consumers from the direct impact of rising prices. These actions include the implementation of price-protection measures.
As a part of its cost-of-living support package, the government has begun giving nearly all households a £400 (BBC) energy rebate in October to help them pay for the increased cost of heating their homes as we move into the colder months.
What is the energy cap and how does it work?
The energy price cap places a restriction on both the per-unit price as well as the total amount that businesses are allowed to charge their clients. The limit is determined by looking at wholesale prices over a period of half a year. A restriction is placed on the standing charge, which refers to the amount that users must pay in order to remain connected to the electricity grid.
The energy price guarantee will take the place of the energy cap that is now in existence. The energy cap determines the maximum amount that energy suppliers are permitted to charge families for each unit of energy that is consumed. However, the majority of households do not fit the usual profile. There are a lot of different things that might influence the cost of heating a home, including the number of people living there, the style of property, and the amount of time they spend using their heater.
The cap was put in place to safeguard customers, but the skyrocketing cost of electricity has stoked widespread anxiety about their capacity to continue paying their bills, particularly during the colder months. Under the terms of the new two-year Energy Price Guarantee, the typical household will see a reduction in their annual energy costs of almost 1000 (Gov.UK) pounds.
Also Read - Top New Energy Transitions Trends to Watch Out For in 2022
Conclusion
Small businesses and households all over the United Kingdom are having trouble making ends meet as a result of skyrocketing UK energy bills, increasing expenditures, and a dramatic decline in the purchasing power of consumers. The country is not alone in experiencing the crisis. Since the fall of last year, prices have skyrocketed across Europe as a result of an increase in demand caused by governments lifting pandemic lockdowns. The invasion of Ukraine by Russia and the subsequent reduction in the amount of oil and natural gas that Moscow exports to Europe have both contributed to an increase in market prices. However, the cost of energy in the United Kingdom is currently higher than that of comparable economies such as France and Italy.
In addition to businesses and charities, educational institutions, and other groups will also receive assistance. At the moment, they are not protected by a price ceiling on energy in the same way that residential properties are.
The government has not indicated whether or not these restrictions will be reinstated in October of the following year. Families in need are also eligible for assistance through programmes such as the Household Support Fund and the Warm Home Discount programme, as well as hardship grants administered by energy providers.
With a presence in New York, San Francisco, Austin, Seattle, Toronto, London, Zurich, Pune, Bengaluru, and Hyderabad, SG Analytics, a pioneer in Research and Analytics, offers tailor-made services to enterprises worldwide.
A leader in Data & Analytics, SG Analytics focuses on leveraging data management & analytics and data science to help businesses discover new insights and build strategies for business growth. Contact us today if you are an enterprise looking to make critical data-driven decisions to prompt accelerated growth and breakthrough performance.