If you operate a small business or are thinking about establishing one, business insurance may assist safeguard your hard work. Running a business is not a simple task as it looks like. Entrepreneurs' and small business owners spend their life savings and all the resources they have in the business. They also give their talent, and passion in building the same and most importantly their time. Of course, businesses have financial duties to compensate their employees and consumers, which are frequently satisfied solely through their insurance plans.
Every day, we read about fires and other accidents that may devastate a business. Insurance is a necessary safety net. The insurance sector exists to assist these people and businesses in managing their risks and filing claims for damages. Even if there are no big financial implications, adequate insurance may assist you in dealing with any legal proceedings quickly and thoroughly, minimising any bad reputational impact. Regardless of the size or style of your business, you will almost certainly require some sort of business insurance.
At the start of 2021 there were 5.5 million small businesses, 99.2% (fsb) of the total business. Business insurance is essential for protecting yourself against unanticipated hazards and avoiding costly fines. When things go wrong, insurance may help small firms get back on their feet and pay for the damage.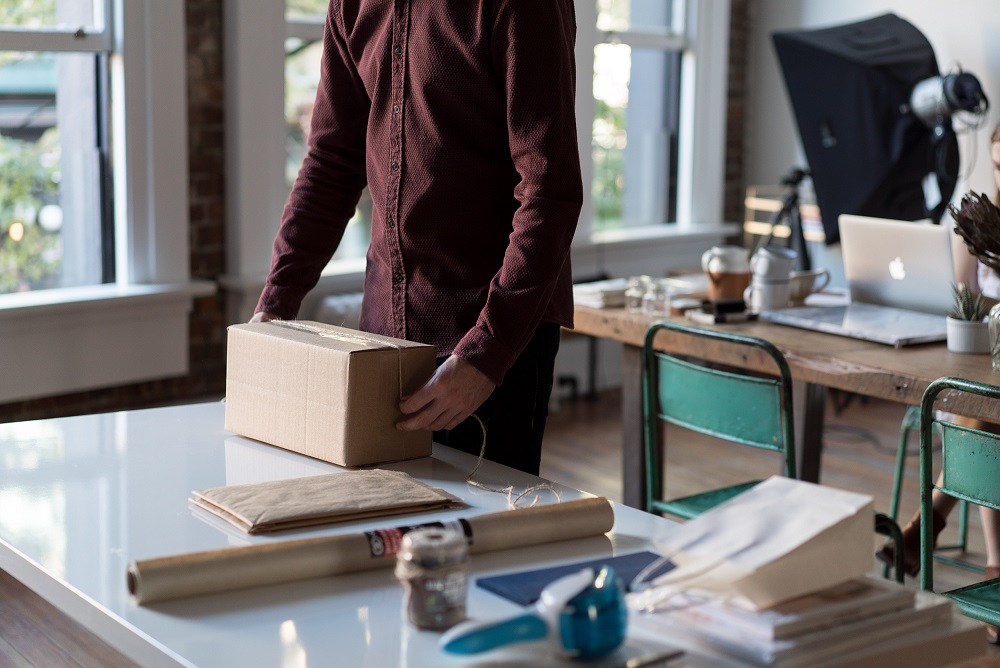 Why is Business Cover important for UK small business
Although every great business start with small beginnings and grow later on. Small businesses are the recent trend of the UK economy. Small and medium-sized enterprises (SMEs) contribute half (McKinsey & Company) of all income earned by UK firms. They are adjusting their business models to reflect shifting customer behaviours and increased risk aversion. The need for insurers to invest and distinguish in the market for small and medium-sized enterprises (SME) insurance has never been stronger.
SMEs have stated that, while pricing is crucial, their insurance selections would be based on other criteria in addition to price. Business owners seek suppliers who provide better guidance on the risks that their companies confront, proactive notification when their risk profile changes/evolves, and more extensive product suites. If you are just starting out, your profit margins will be minimal, which means that even a few hundred pounds in liabilities may put you in debt.
The correct business cover can give peace of mind in the case of any unanticipated interruptions, losses, or claims that may be hiding around the corner. Even if your error isn't as costly, it can still influence your organisation.
Insurance Benefits to the Business Owners
Around One (Insurance Times) in six small business owners and managers in the UK do not have any insurance. Greater competition, a lack of resources, the ability to respond to quickly changing market demand, a lack of networks, technological development, and capacity restrictions linked to knowledge, increased market competitiveness, innovation, and creativity are all issues for SMEs.
Despite their apparent limitations, SMEs have not been washed away by the process of globalisation and regional integration; rather, their function and contribution have altered and developed, allowing many to stay internationally competitive and a major source of creating employment.
The following are the benefits of Business Cover -
Law & Order
Most states require businesses to carry specific types of insurance or a particular quantity of coverage. You may even be required to carry additional insurance coverage for things like workers compensation and property insurance.
Employee protection
By taking care of your employees, compensation coverage benefits both you and them. If an accident occurs, be sure you can pay any medical fees resulting from the occurrence. If you do not have a workers compensation coverage in place, you might be sued and lose a lot of money.
Cost Effective
If you do not have business cover, you and your firm may suffer if an unexpected catastrophe occurs. The activities will stall or come to a halt, your projects will not be completed on schedule, and, most importantly, you will have to pay for the losses/damages out of your own pocket.
Interruptions in Business
While you will not benefit, you will lose money if you plan to relaunch your business. Insurance may assist protect you by covering any damages as well as any missed revenue while your firm is shut down. You cannot eliminate the danger of small business disruption and resultant losses no matter how hard you try.
Property Damage
Purchasing business insurance can help you protect your most valuable asset in the case of a disaster: the land on which you operate. UK small business must have property insurance as it's not easy to lose a property in United Kingdom.
Insurance protection against natural disasters
God forbid, your business operations will be seriously harmed in the event of a natural calamity. It assists the firm in getting back on its feet once the storm has passed by providing insurance compensation for lost income.
The future is uncertain.
No fortune teller can predict what the future holds. No one can assume what uncertainty may happens to your business the next moment. In a perfect world, which is nowhere seen, thing would go as planned. Uncertainty should never prevent you from achieving your business objectives. You should get business insurance to safeguard the safety and security of your business.
Peace of Mind
As a UK small Business owner, comprehensive business insurance coverage will provide you with much-needed piece of mind. If something goes wrong in business in any way and the clause covers it, it will give insurance coverage. The coverage will be provided according to the terms and conditions mentioned in accordance with the all the circumstances.
Management of crises
One of the biggest worries that SMEs have while running a business is a cash flow crisis or a liquidity shortage. Every firm needs working money to run its operations, pay its staff, and develop in the market. Insurance is useful in the event of unexpected financial hazards, which are normally addressed by insurance coverage.
Read Also - How is Climate Change Impacting the UK Summer 2022
What types of business insurance are required by law in the UK?
Whether or not you are legally obligated to get business cover is dependent on the nature of your firm. Employers' liability insurance is one among the legal requirement for most firms. It is a legal obligation for most organisations that employ staff, even on a casual basis. However, you may discover that some forms of insurance are required by authorities to function. This practically indicates that certain insurances will be required for specific occupations.
Some common business insurance include -
general liability insurance
commercial property insurance

data insurance

business income coverage

professional liability insurance

Employees' compensation insurance
Conclusion
Running a business is not an easy task for any business owner. Every day, you face new obstacles, it's the nature of business. You are left with no choice but to face them and solve them. When faced with challenging times, having business insurance coverage is a godsend.
As a small business owner, dealing with insurance on top of everything else can be daunting, but it is one of the most crucial things to consider. Even if there is no mandatory insurance for your specific business, it is worthwhile to consider purchasing a coverage regardless. Insurance may protect you from mistakes, accidents, theft, damage, and legal expenses, allowing you to continue operating even when things go wrong.
Small business insurance can give a chance for an insurer, new insurance entrant, or reputable small business service provider to create meaningful development. Organizing your business insurance might feel intimidating when you already have a lot on your plate. However, as you are surely aware, business cover is one of those things which is especially important for the safety and future of any enterprise.
With offices in New York, San Francisco, Austin, Seattle, London, Zurich, Pune, and Hyderabad, SG Analytics, a pioneer in Research and Analytics, offers tailor-made services to enterprises worldwide. A market leader in the BFSI space SG Analytics assists businesses with insightful research along with sophisticated technology solutions. Contact us today if you are looking to make critical data-driven decisions that stimulate accelerated growth and breakthrough performance.