Ever since FIFA announced in December of 2010, the football world has remained confused as to why they would be an appropriate host for an installment of the World Cup. With the tournament being the biggest sporting event in terms of viewership and earnings, it was a call that was hard to defend following the announcement. Although FIFA remained insistent on holding the tournament in countries that do not have massive football fan bases, many critics were concerned with the consequent lack of football-related infrastructure.
With very few stadiums in general and almost none that were capable of housing a world cup match, it seemed a task too mighty for anybody to achieve in the twelve years between the announcement and commencement of the tournament. However, shortly after the announcement, Qatar began one of the most ambitious and sophisticated real estate projects ever undertaken. Aside from the impressive and cutting-edge stadium plans, Qatar quickly realized they would require a substantial number of new workers to facilitate the construction of a project of such scale.
With this came the many problems and issues that eventually snowballed into globally discussed human rights violations. Along with this rose question of the conditions that these workers worked under and whether they should be paid extra compensation for their troubles.
Read More: Europe in Russia's Gas Crosshairs
An Overview of the Current Situation
With the FIFA World Cup fast approaching, Qatar will have eight stadiums ready to use for matches. An important fact to note about the state of these stadiums is that seven of them were built so that they would be able to host the matches of the tournament. Aside from constructing seven of the most cutting-edge advanced stadiums, Qatar will also need to fund the development of multiple large training grounds for teams to practice on between matches, as well as several residential and hotel options for traveling fans. According to statistical analysis, Qatar will require a peak supply of 130,000 hotel rooms or rental spaces, which is a lot for a country of less than three million. Qatar had about 34,000 rooms available in the spring of 2022. Although the tourism body remains insistent that they will be able to house every visitor when the world cup does eventually come, it seems like a tough job with a mere two months left before the tournament begins.
An important aspect to understand about this whole story is the kafala system. Since the country required thousands of migrant workers to help construct the many different facilities required, it began contracting agencies that would bring in these workers. However, Qatar is one of the many gulf nations that employ the Kafala system of guardianship. Essentially, this means that the employer of these workers has control over their legal and citizenship status. This unchecked power has proved to be very problematic, normally leading to vast exploitation, non-payment of wages, and no place to speak up because of the fear of retaliation. It also means that employers can avoid any legal action as there is no real framework for workers to report issues. Workers are paid little to nothing and are made to work in extremely unhealthy conditions of heat, dehydration, and are not provided with sanitary and safe living quarters. Often referred to as modern-day slavery, these workers are also not allowed to leave the country, with the employers holding on to their passports to prevent this.
As a result of this system and the environment that the workers are made to work in, the Guardian estimated that around 6500 migrant workers have perished as a result of the terrible conditions that they were subjected to, with many coming as suicides as well. However, Qatar has vehemently denied these allegations claiming these numbers are vastly inflated, and many of those that have died are from pre-existing conditions. It has been clear that nobody is willing to take culpability despite many parties being at fault for this.
Read More: Navigating the Great Resignation: Types of Talent that are Driving it
Human Rights Watch (HRW) Calls for Compensation
In response to the terrible conditions, the Human Rights Watch (known as HRW hereafter) has been at the forefront of this protest against the Qatari authorities. The HRW has called for FIFA and Qatar to address claims more realistically rather than cowering behind legal loopholes that the Kafala system provides. They have also called for compensation for the workers that remain in Qatar today, along with the families of those who have perished. The HRW suggested compensation of $440 million, equivalent to the tournament participants' total prize pool. However, FIFA and its president, Gianni Infantino, have been evasive in their language and not committed to any financial reparations as such.
Many suggest that FIFA and the local authorities should take this proposal seriously. An argument that HRW and its proponents in this have made is that this world cup will make much more money than the requested compensation package. Although the figures are estimated figures, the previous 2018 installment of the World Cup held in Russia generated about $5 billion, with almost three billion coming from broadcasting rights. The Qatar World Cup will bring in even more, with Bloomberg estimating that it will bring between $18-20 billion in terms of benefit for the Qatari economy. With all of this being considered, the proposal from the HRW (although still a massive sun) seems like a small amount to pay since these workers have been offered essentially no pay anyway.
Naturally, as is the case with many gulf countries, there is no framework in place to bring the people responsible for certain crimes into the legal light. However, as the world cup draws closer, the controversy will only become clearer in public view. With already many big players and teams calling for Qatar and FIFA to act in combating further human rights violations from taking place, it is likely that media attention on this will only continue to increase.
Read More: Emphasizing the 'S' in ESG: How can HR Leaders Put ESG values in Context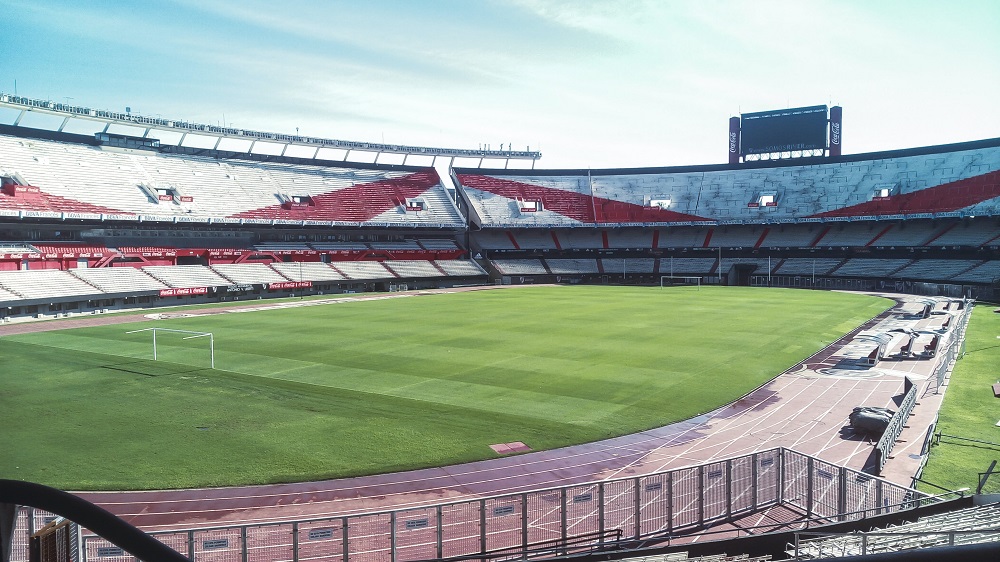 FIFA's Response
In general, the response by FIFA has been too lukewarm when compared with the severity of the violations that have occurred in Qatar. Aside from prevaricating, they have also stood behind acknowledgments of the issue rather than outlining a clear plan for betterment. Furthermore, they have claimed that they are a convenient scapegoat and that they cannot be to blame for the acts of a sovereign nation.
The main issue with the response is that FIFA remains responsible for awarding the host duties of such a large tournament to a country that ultimately did not have the facilities to enable a smooth preparation for the tournament. Although it is true that many previous worlds cup hosts have also built new stadiums and other amenities and technologies for the express purpose of ensuring the tournament run smoothly, it has never been demonstrated at this scale, or even anything close.
When deciding which country should be awarded such duties, it is expected that a reputable body like FIFA will exercise due diligence to ensure that the host country would not be cutting corners when building the new stadiums.
The Current Situation
As of August 2022, Qatar's Workers' Support Fund has paid out an estimated $164 million to more than 30,000 migrant workers as reparations for the conditions that they were put in without pay. This is an unprecedented and significant step in this story and is still to be commended on the government's part.
However, it is also clear that this is far from enough. Qatar has also failed to provide several laborers who have not been paid or an estimate of how much it would take to pay the remaining workers. Overall, there are two sides to the argument, and it is difficult to see an objective solution as to whether FIFA should offer compensation to these workers. However, considering what they have gone through and the likely massive profits that FIFA stands to make from this tournament, it seems as though it would show good faith and genuine concern from their side instead of the current shallow and quasi-superficial response that they have shown.
With a presence in New York, San Francisco, Austin, Seattle, Toronto, London, Zurich, Pune, Bengaluru, and Hyderabad, SG Analytics, a pioneer in Research and Analytics, offers tailor-made services to enterprises worldwide.
A leader in Market Research services, SG Analytics enables organizations to achieve actionable insights into products, technology, customers, competition, and the marketplace to make insight-driven decisions. Contact us today if you are an enterprise looking to make critical data-driven decisions to prompt accelerated growth and breakthrough performance.