The UK government has formally announced the termination of its plug-in car grant programme, which provided new EV owners with reductions off the overall cost of the purchase price and is believed to have helped the sale of 500,000 electric vehicles. The number of models covered by the grant and its size have been gradually reduced, but neither have had much of an impact on the quickly increasing sales volume or the steadily expanding variety of models being produced.
The UK announced that it would eliminate the rest of the electric car subsidies, claiming that this would free up funds for the expansion of the charging infrastructure and promote sales of other battery-powered vehicles like vans, taxis, and motorcyclists.
The robust demand for EVs hasn't been affected by previous grant cutbacks, proving that it was time to redirect the money to charging infrastructure and sales of other types of vehicles, according to the department. The government should prioritise funding for electric taxis, vans, trucks, motorbikes, and wheelchair-accessible vehicles as well as for increasing the network of public charging stations.
About the Grant
Your ability to purchase an electric vehicle will be made more reasonable thanks to a variety of grants provided by the government. These grants not only cover the cost of purchasing, but they may also enable you to install a charging station at your house or place of business and save money in the process.
Go Ultra Low is a marketing initiative that tries to inform potential consumers about the advantages of electric and plug-in hybrid cars while also investing in more electric charging points. By 2040, the nation's automotive fleet was to be entirely comprised of ultra-low emission vehicles.
Customers who want to purchase an electric or plug-in hybrid vehicle can take advantage of tax reductions as well as subsidies of up to £5,000 for cars and £8,000 for vans. Along with maintaining subsidies, the government also revealed plans to spend £9 million on faster charging stations that will make it simpler to drive an electric vehicle on highways.

The programme brings together BMW, Nissan, Renault, Toyota, and Vauxhall, five of the biggest producers of electric and plug-in hybrid vehicles in the UK. A total of 189,815 (Gov.UK) household charging units have been installed since September 2014 as part of the programme.
Vehicles that were eligible
The category the vehicle falls under determined how much of a grant it would receive. The eight categories were as follows:
· taxis
· wheelchair accessible vehicles
· motorbikes
· mopeds
· small vans
· large vans
· trucks of all sizes.
Not all low-emission automobiles qualified for the grant. The only automobiles that qualified for a grant were those that the government had approved.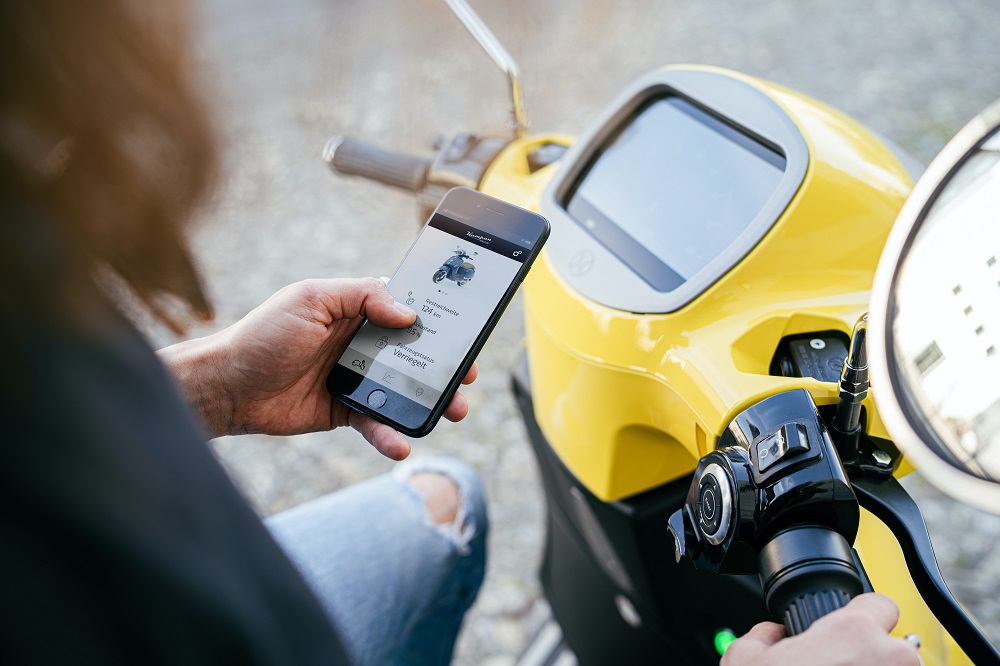 Importance of Electric Vehicles
Within the next 10 (Office for National Statistics) years, more than half of drivers between the ages of 16 & 49 say they plan to switch to all-electric vehicles. Driving a low-emission vehicle can significantly lower your Vehicle Excise Duty (VED), also referred to as the road tax. Vehicles with zero emissions are totally excluded. More than half of all new automobiles produced today are battery and hybrid electric vehicles (EVs), and sales of fully electric vehicles have increased by 70% in the past year.
Despite all, there are a lot of tax advantages for purchasing electric vehicles. It's possible that the termination of the subsidies won't have a big impact on the market for electric cars given how much gas prices seem to be rising. The UK is now the only significant European market without an upfront purchase incentive for purchasers of electric vehicles.
Impact on People
It sends the wrong message to EV owners and is the wrong choice for the nation. The progress will be slowed by the high pollution reduction targets and the rising cost of electric vehicles. Although it may not seem like much money, it deters some individuals from choosing to purchase an electric car . The UK has consistently been among the costliest places in the world to purchase a car, and things appear to be trending in the same direction or even downward.
For the time being, it appears that the effect of the subsidy program's termination is at least that consumers will see prices for electric cars rise even higher, ostensibly widening the gap between them and their comparably less expensive but less environmentally friendly internal combustion engine competitors. It is also unclear how the "refocusing" of money, which is intended to support public electric charging points and the acquisition of specialty vehicles, would proceed.
Impact on Government
The UK government is clearly struggling to balance its budget and is resorting to desperate measures as global inflation is out of control and living expenses are skyrocketing for everyone. Because individuals are unable to fill up their cars, a lot less revenue is being paid. UK drivers pay 52.95 pence in fuel duty per litre, plus an additional 20 percent VAT (compare that to the US charging only 4.9 cents per litre). Government doesn't get paid when people can't afford to fill up their automobiles with gas.
The Department for Transport has long provided a plug-in subsidy programme in an effort to enhance the affordability and adoption of electric vehicles in the UK. By donating a (small) fraction of the cost of new vehicles, the programme aimed to increase consumer interest in electric vehicles. With the aggressive, if not excessively optimistic, UK ban on the sale of new gasoline and diesel cars beginning in 2030, the fund was established in an effort to move the industry toward cleaner technologies.
It will be disappointing news for many who were expected to save a lot of money by buying an EV, especially now that fuel prices are at record highs and showing no indications of going down. However, £300 million in grant funding will now be redirected towards extending plug-in grants to increase sales of plug-in taxis, motorcycles, vans and trucks, and wheelchair accessible vehicles in order to maintain the government's push towards net zero and guarantee effective use of taxpayer funds.
Government Refocusing on Electric Charging Point
All currently submitted grant applications will continue to be honoured, and sales of cars that occurred during the two working days prior to the announcement but for which a dealership has not yet submitted a grant application will still be eligible for the grant.
The Department of Transportation announced the end of the present electric car subsidies while also declaring that funding would be "refocused" on public electric charging point and aiding in the acquisition of specialty vehicles including vans, taxis, and motorbikes. While the news is undoubtedly unwelcome for the industry as a whole, there is at least some hope for companies operating in these more niche markets.
Before EV sales go even further, the UK government is simply making sure it can stomp up more money without being caught. It is simpler to promise infrastructure grants and then have private companies step in and build it; the grants will be paid later and over a longer period of time. Grants for commercial customers will take the form of tax offsets rather than direct payments. Grants were to be paid directly to recipients, and that has now obviously created a problem.
Also Read - Zero Carbon and Completely Green Electricity by 2035: UK's Plan to Fight Climate Change
Conclusion
In 2020 (Statista), one of Europe's biggest markets for electric vehicles will be the UK. The government has reduced electric car subsidies. By focusing on the support of more cheap automobiles, the adjustments, according to the department of transportation, will "make the best use of taxpayer money." Despite reductions in vehicle payments, the government has pledged to provide more infrastructure for electric vehicles, which is essential for the transition. It appears that the government's policy may be shifting to taxing pricey, high-emission vehicles.
The development of charging infrastructure will now be the government's primary area of funding. Expanding the network of public electric charging point will help eliminate "range anxiety" and make the switch to zero-emission transportation simple and practical for all drivers in the UK. The government has already allocated £1.6 billion for the development of the public charging infrastructure in the UK.
With a presence in New York, San Francisco, Austin, Seattle, Toronto, London, Zurich, Pune, Bengaluru, and Hyderabad, SG Analytics, a pioneer in Research and Analytics, offers tailor-made services to enterprises worldwide.
A leader in Data Analytics, SG Analytics focuses on leveraging data management & analytics and data science to help businesses discover new insights and build strategies for business growth. Contact us today if you are looking to make critical data-driven decisions to prompt accelerated growth and breakthrough performance.